Ausgabe 55 – On the Road
Regular price

Sale price

$14.00
Komm mit uns auf einen Roadtrip ans Meer
Die neue Vanlife-Ausgabe nimmt dich mit auf eine Reise ans Meer. Bestelle jetzt die Surf-Ausgabe  "On the road" und freue dich auf 100 Seiten Surfen, Roadtrip und Salzwasser!
Komm mit uns auf einen gemeinsamen Roadtrip durch Europa! Das Surfmagazin nimmt dich mit auf eine Reise ans Meer. Von Deutschland aus, wo wir uns um den Van-Ausbau kümmern und Inspiration bei anderen Surferinnen und Busbesitzerinnen holen, starten wir nach Frankreich, wo wir eine weibliche Shaperin treffen, bevor wir einen Trip an die Küste Galiziens unternehmen. Mit vielen Campingtipps im Gepäck fahren wir weiter nach Portugal, um dort eine der ältesten Portugiesischen Surferinnen, sowie die deutsche Filmproduzentin Annika zu treffen. Und weil das Fernweh gerade so groß ist, werfen wir auch einen Blick nach Costa Rica und Hawaii, wo wir mit Curvy Surfgirls sprechen.
Inhalt "On the road":
Van Girls: Surferinnen zeigen uns ihren Bus
Van-Ausbau leicht gemacht: Eine Anleitung zum Bus-Ausbau
Surfista Surfboards: eine weibliche Shaperin kreiert wunderschöne Surfboards
Portfolio: Illustratorin Clara Jones
Vanlife x Zero Waste – Umweltbewusst mit dem Van auf Reisen
Insider-Tipps zum Vanlife in Europa
Interview: Curvy Surfgirls
Fernweh: Surfen in Costa Rica
Kleiner Tipp: Wenn dir unser Cover gefällt, schau mal hier - den Print "Roadtrip" von Pia Himmelein kannst du dir gleich mitbestellen!
Hurry, only 1 item left in stock!
Keep up the Spirit
Sehr freundliche und schnelle Kommunikation!
Unsere Tochter hört gar nicht mehr auf zu lesen.
Danke Golden Ride Team! Keep up the Spirit.
Ahoi ausm Norden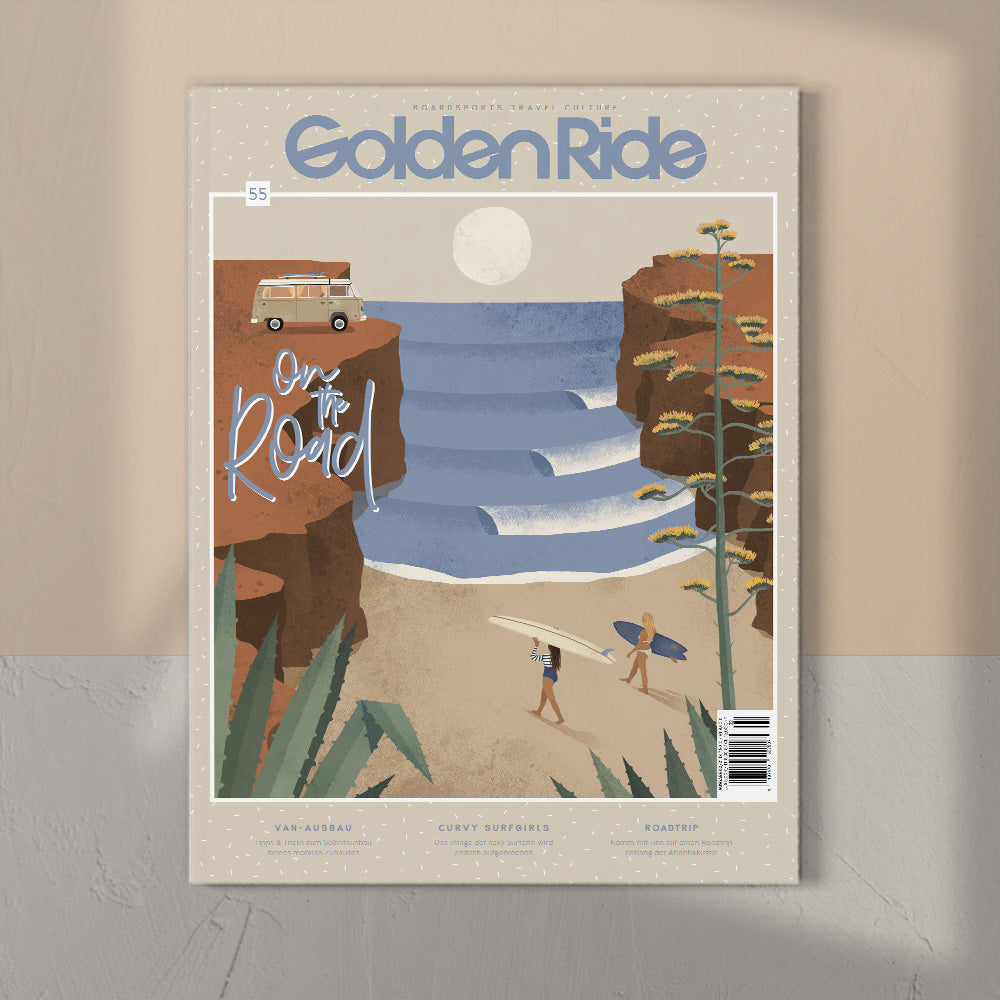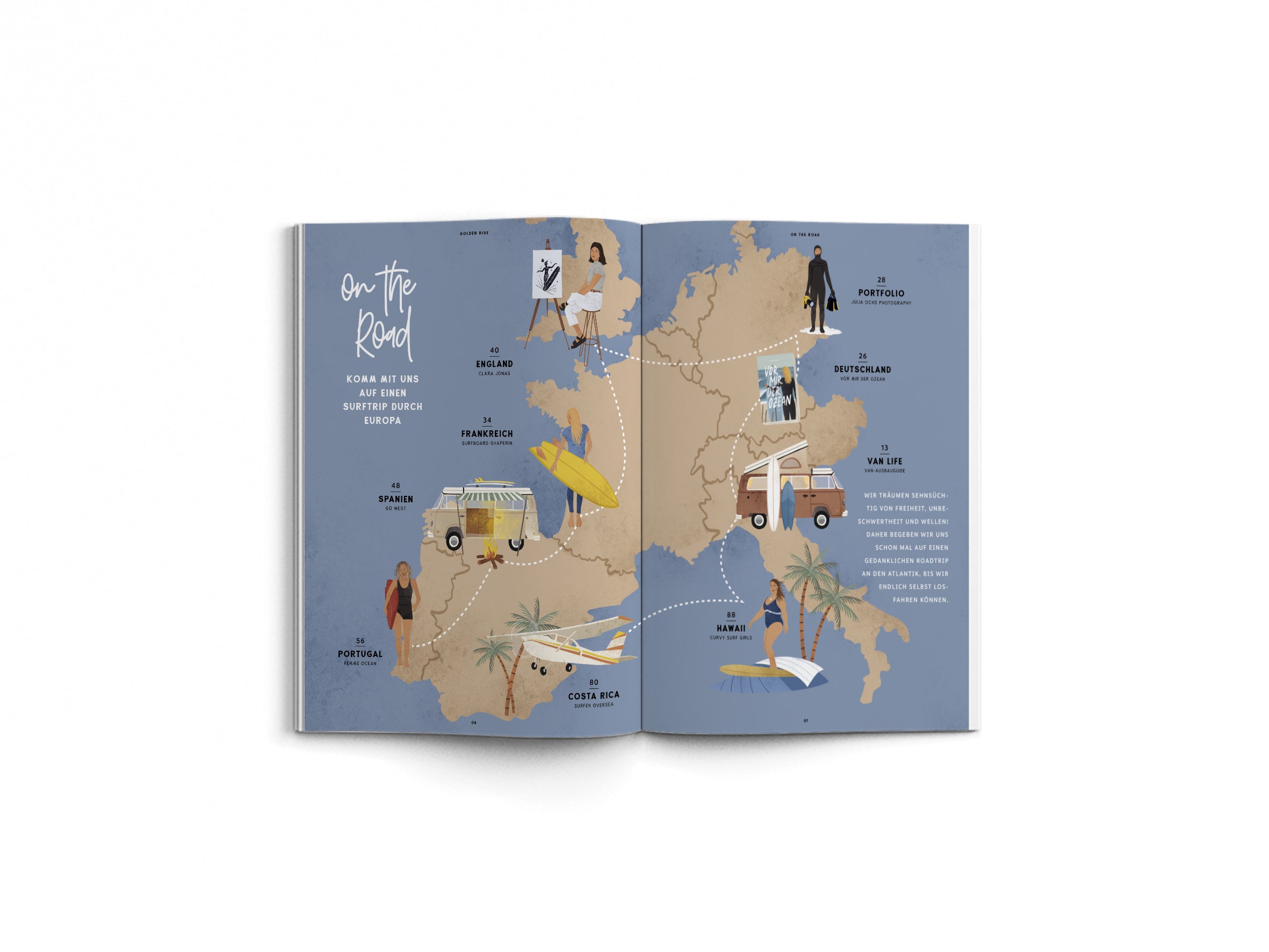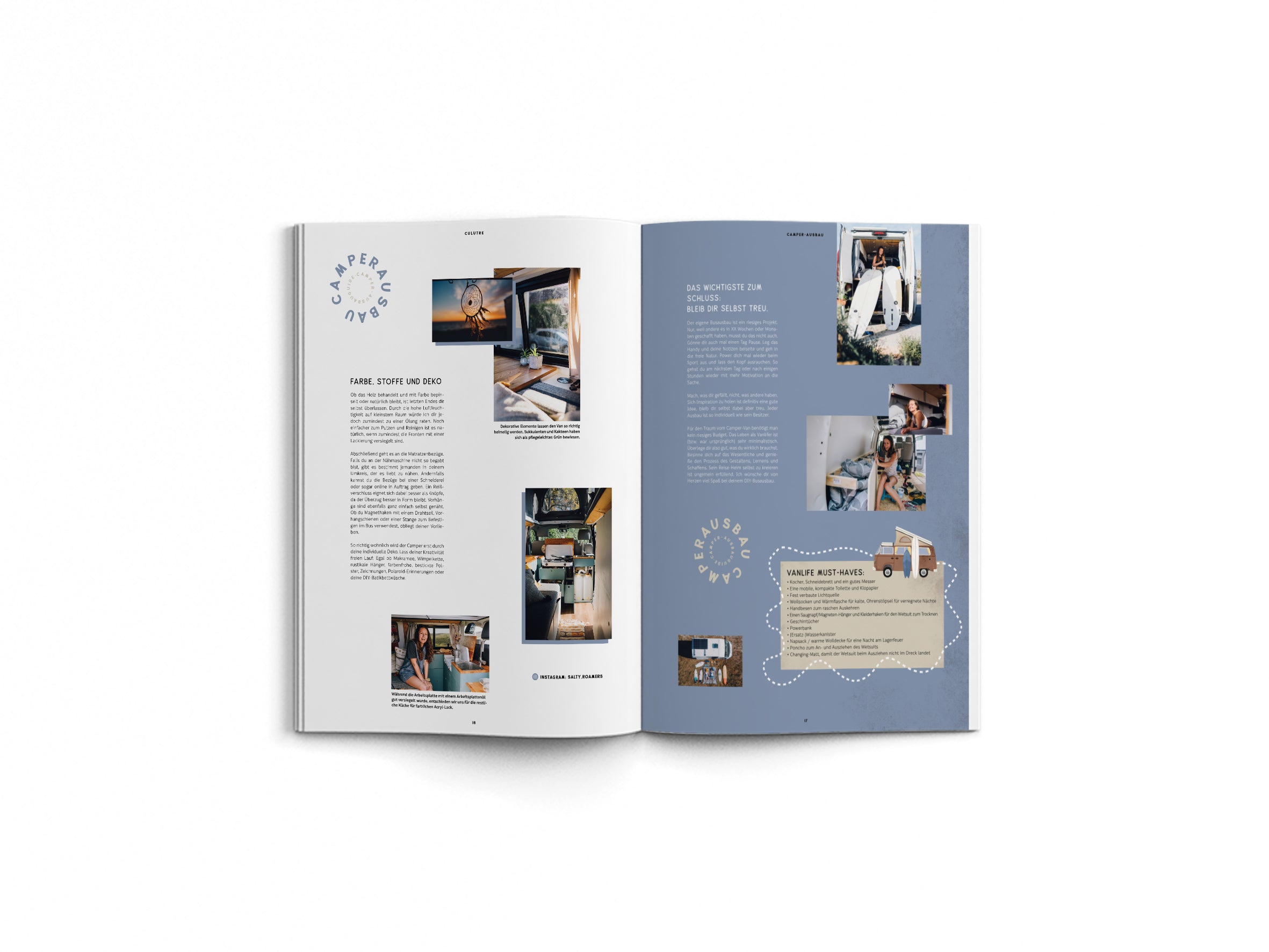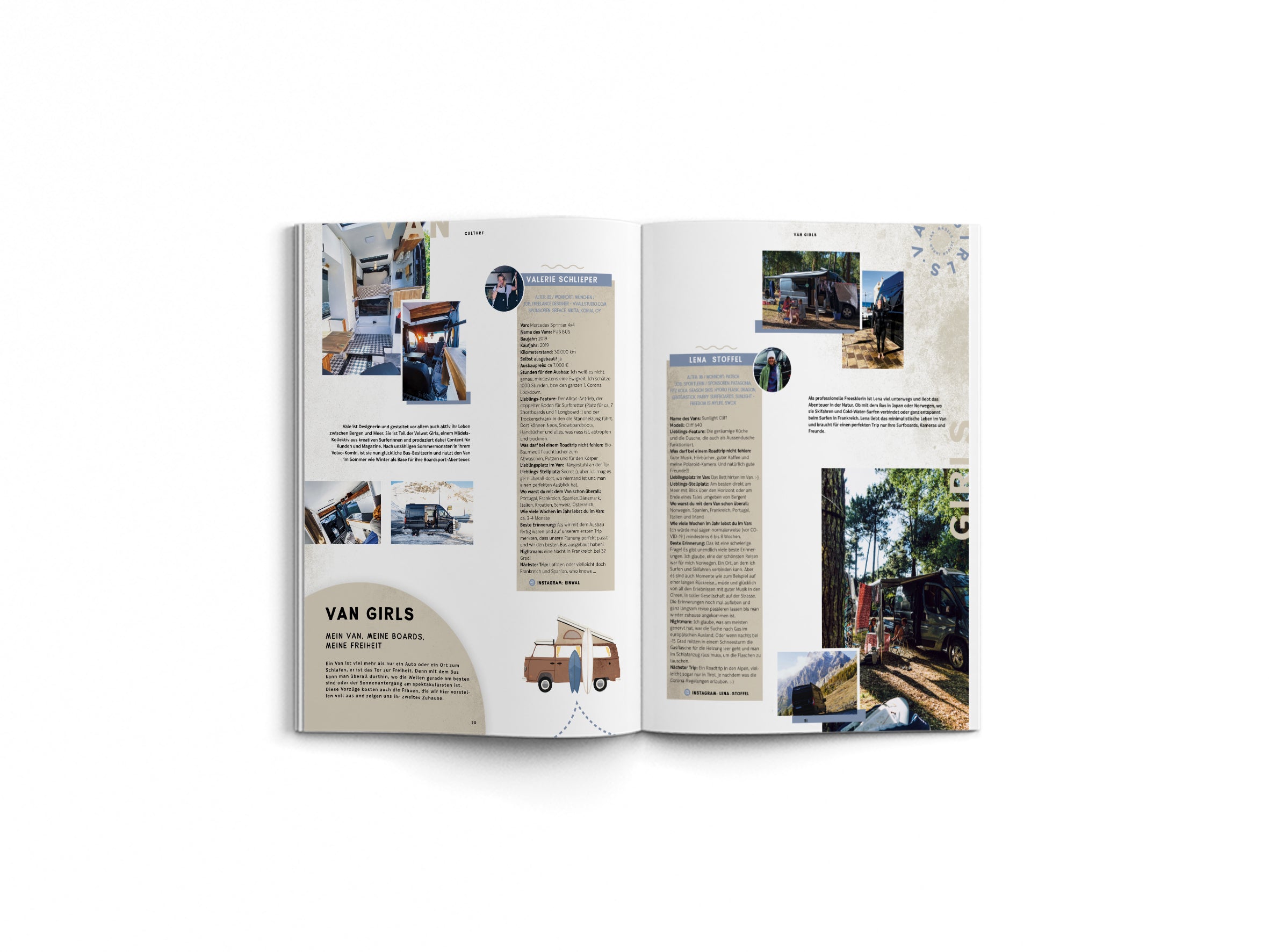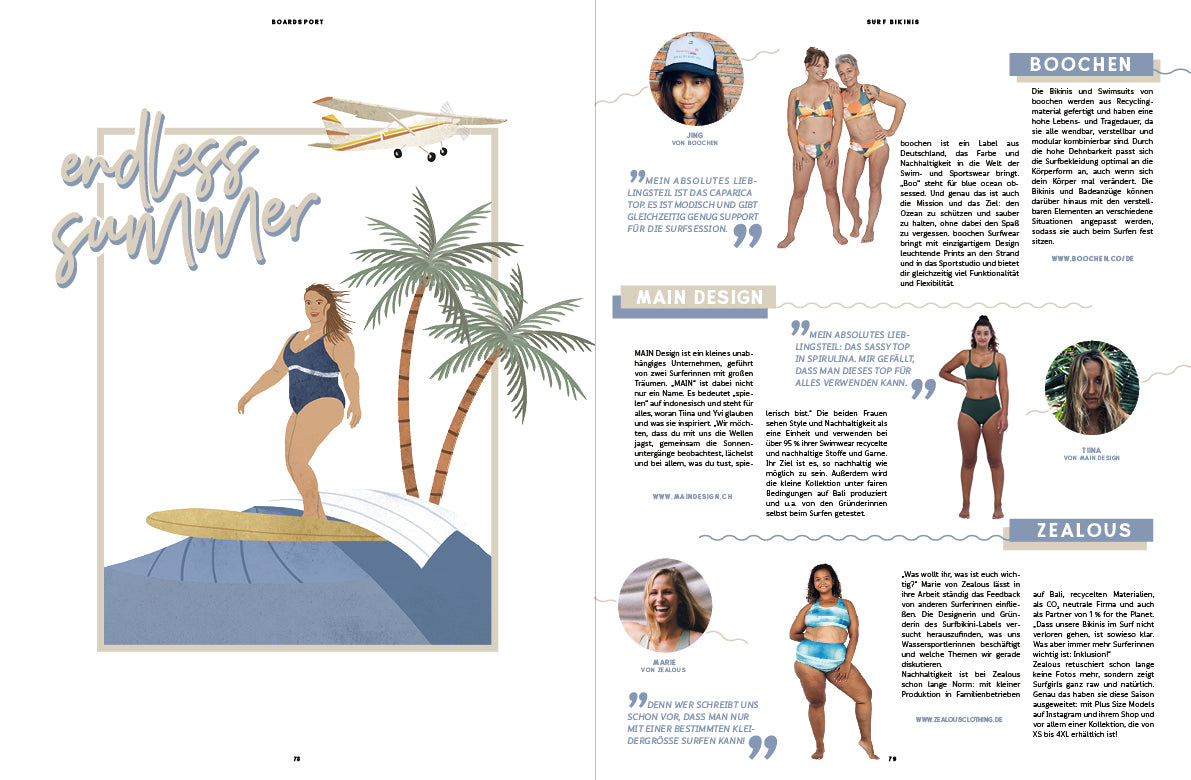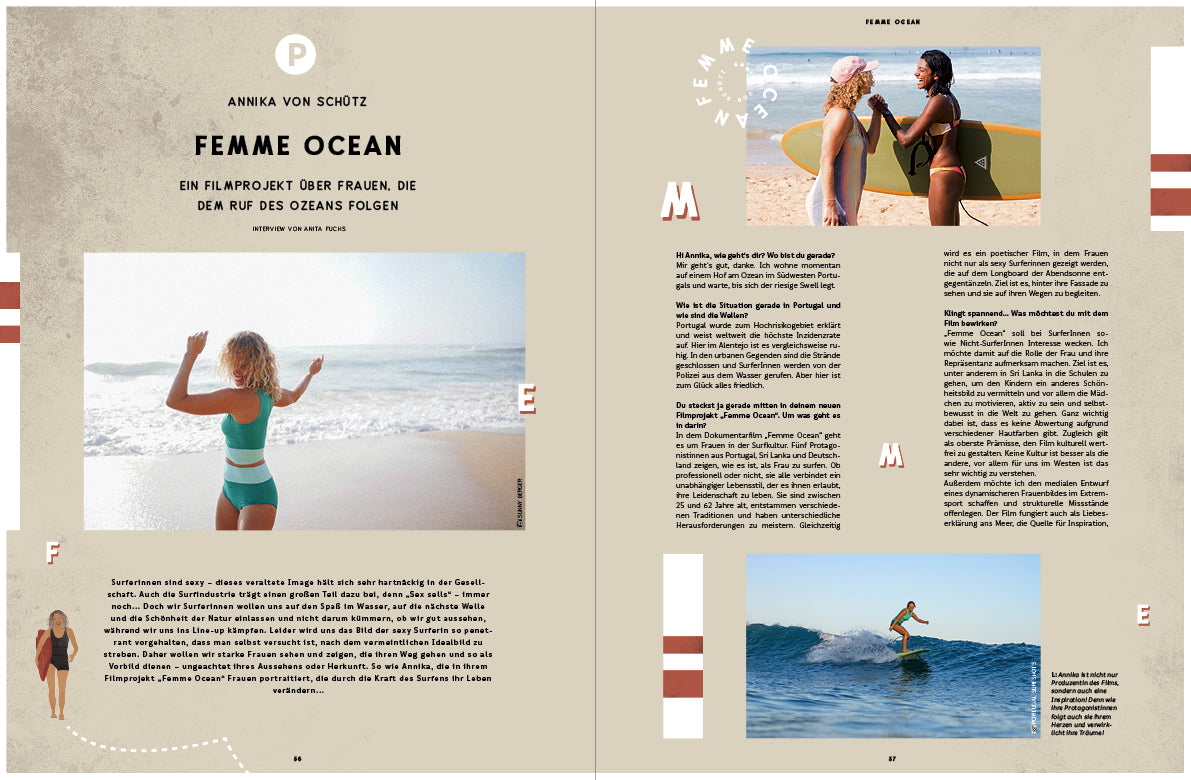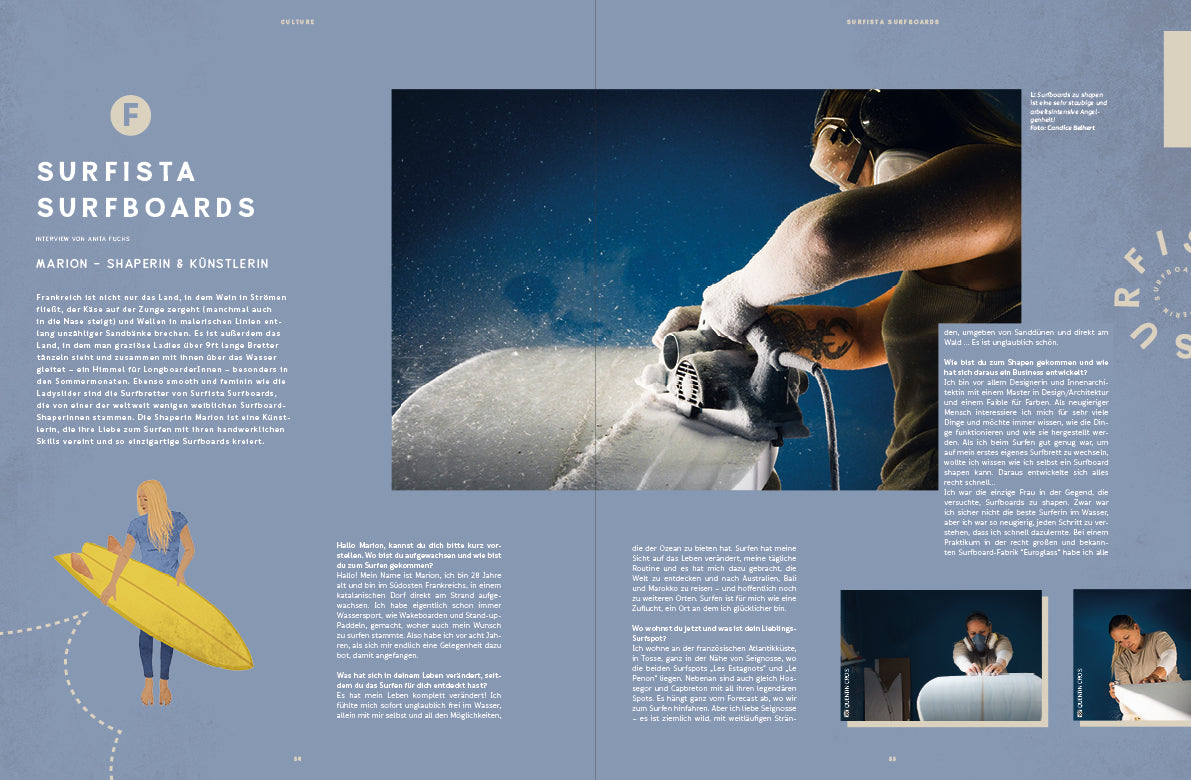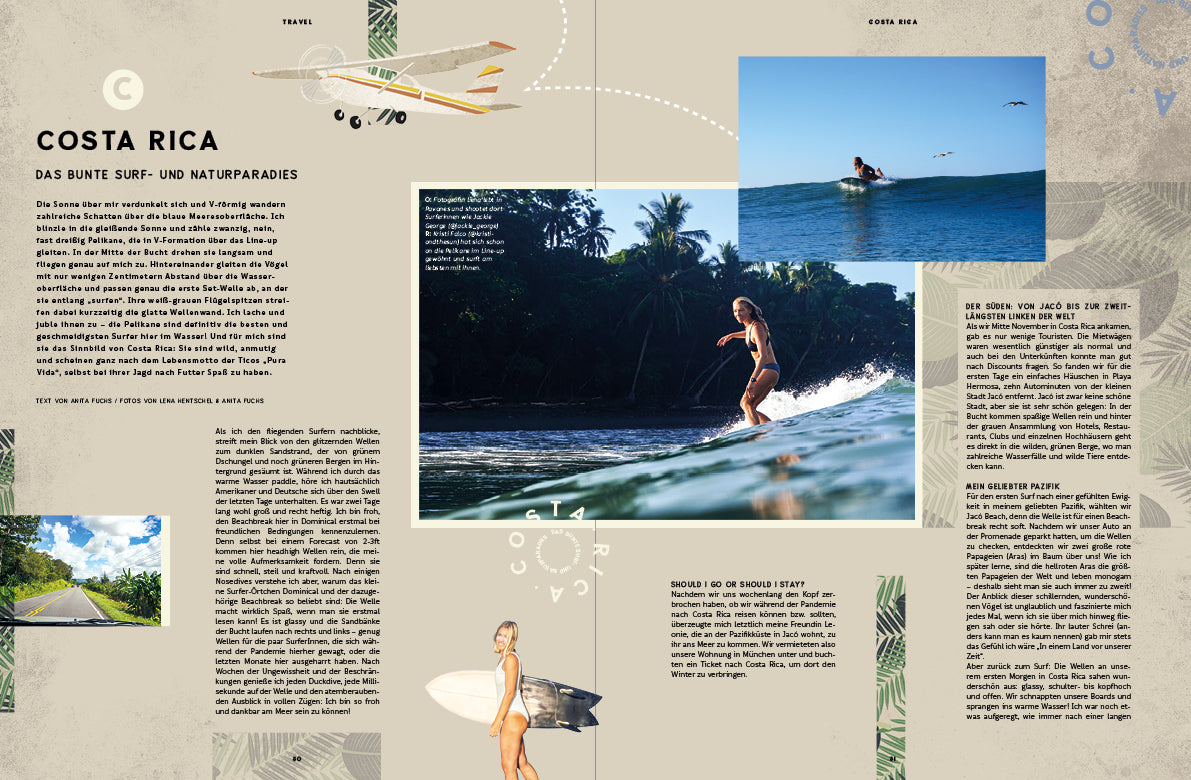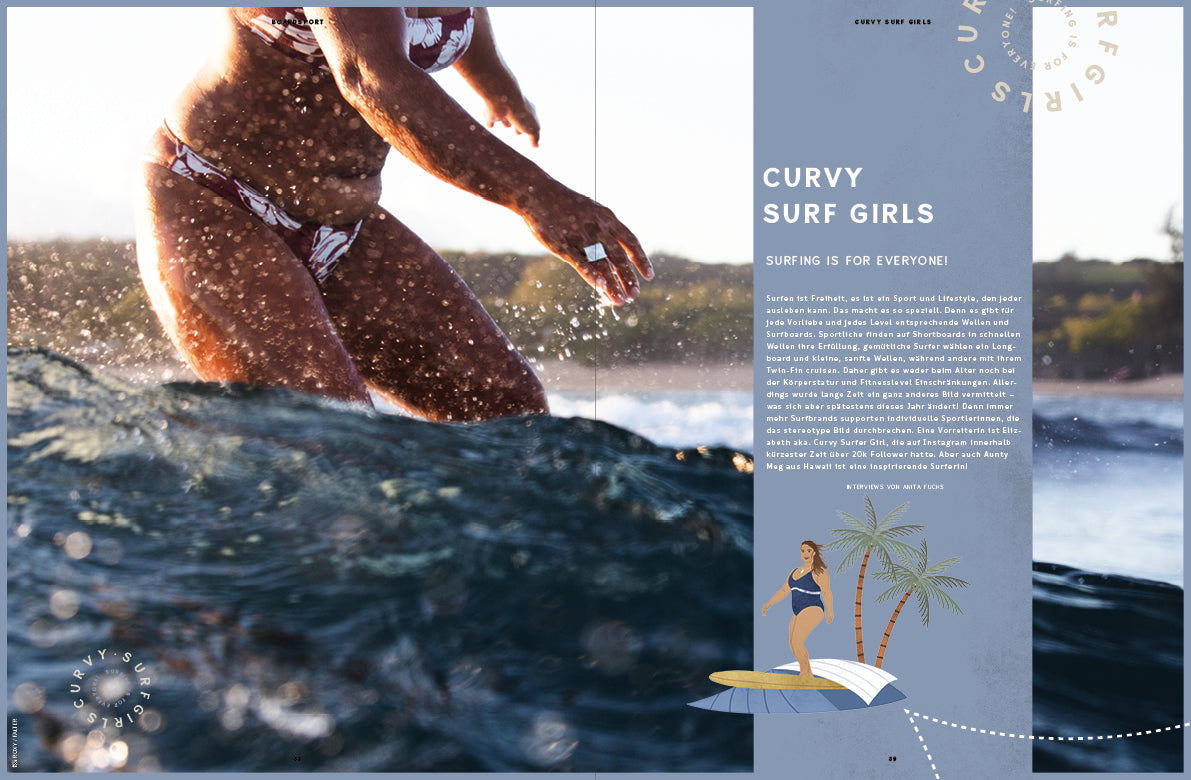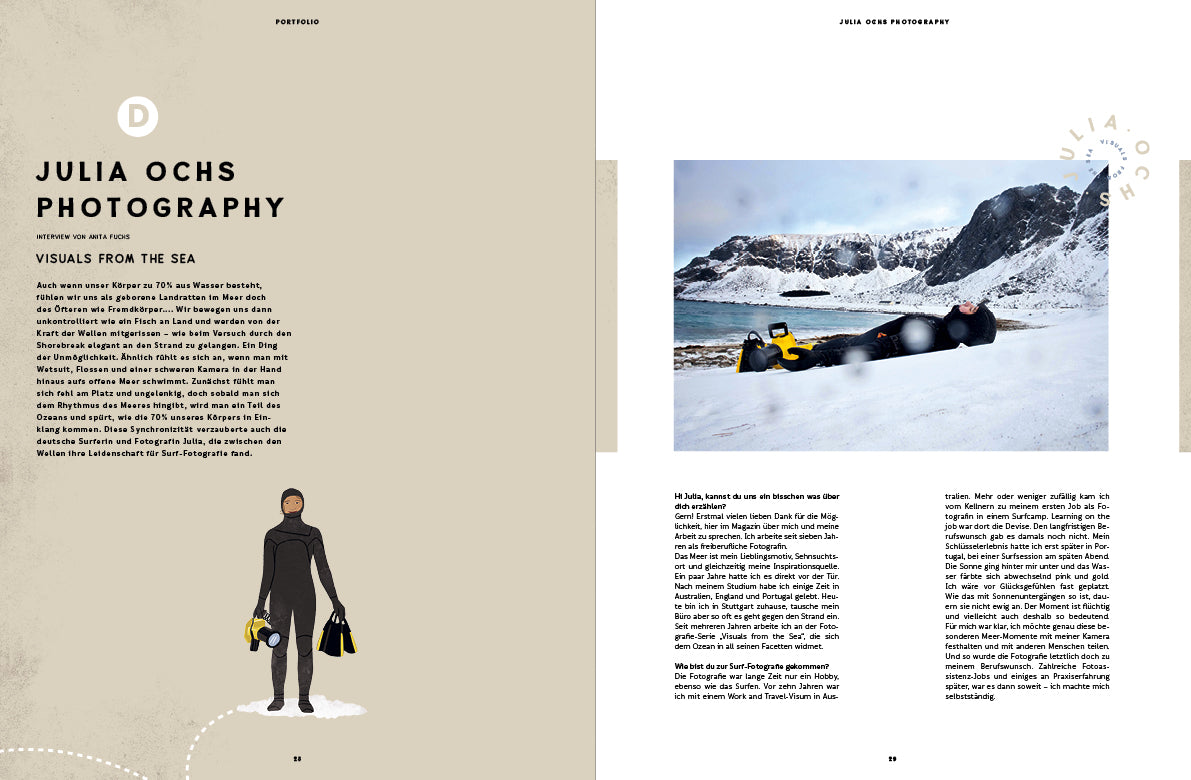 Das könnte dir auch gefallen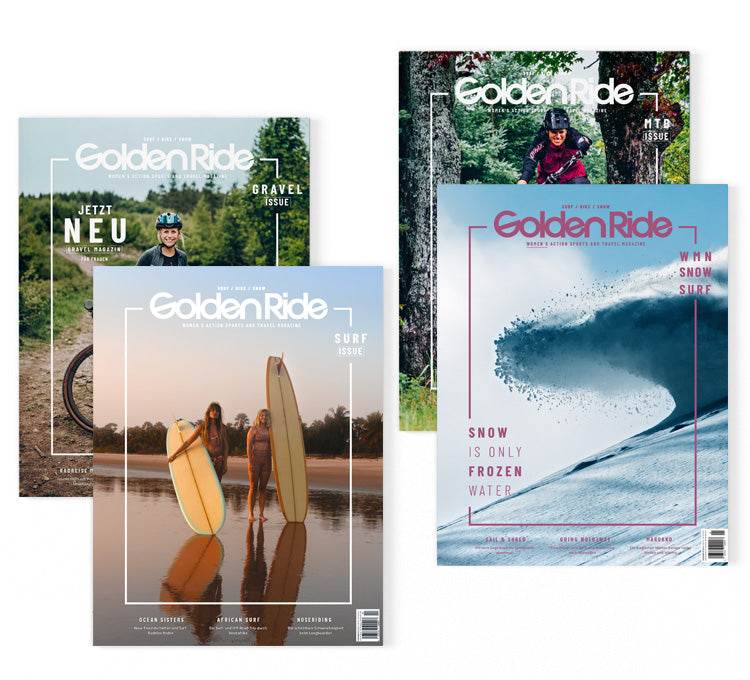 Golden Ride im Abo
Alle Ausgaben direkt nach Hause
Du möchtest keine Golden Ride Ausgabe mehr verpassen? Dann ist das Golden Ride Jahresabo genau das richtige für dich. Mit dem Jahresabo bekommst du alle vier Magazine direkt nach Hause geliefert – und das schon ein paar Tage vor dem offiziellen Verkaufsstart. Zudem darfst du dir noch eine tolle Prämie aussuchen.
Abovorteile kennenlernen